Winery will get good with IoT system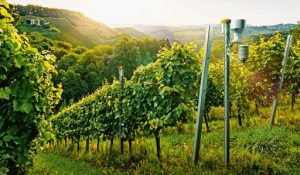 Viniculture is an apparent software for agricultural IoT and Nordic's article highlights the Leova SMART system developed by IoT specialists Microtronics (sure, it makes use of Nordic Semiconductor's personal nRF9160 low-power SiP with LTE-M/NB-IoT modem and GNSS).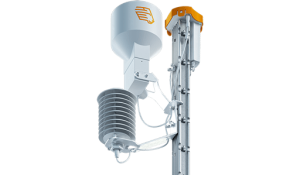 Principally, the system features a rain gauge, an air situation sensor, a twin leaf wetness sensor (to distinguish between rain and dew) and a frost sensor. The Nordic SiP will transmit the info to the Leova SMART Cloud platform to be used on the Internet and archiving.
Leova writes:
"The system collects numerous knowledge in actual time relying on the necessities. For instance, microclimatic circumstances reminiscent of air humidity, air temperature and rainfall are exactly measured. Optimised by synthetic intelligence, actual forecasts for the respective location are derived from this. Tailored to the placement and place peak, frost safety will also be built-in to guard in opposition to crop failure. As well as, Leova SMART measures leaf wetness and detects fungal ailments at an early stage, which affords helpful benefits for natural cultivation, amongst others."
Given their rural areas, after all, the massive vineyards won't essentially have electrical energy or Web entry. For this, Microtronics
units up the bottom stations with long-life cell alkaline batteries for the system to run reliably for prolonged durations.
You'll be able to learn extra in Wi-fi Quarter.
See additionally: First raspberry-picking robotic goes via its paces